VINYL BLISS MEDLEY // WABI-SABI + MADE SIMPLE EP + LUCKYUCKER EP
all CHILDCARE releases on wax
This bundle also includes: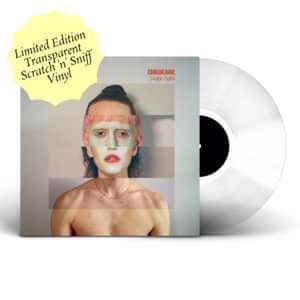 WABI-SABI / SCRATCH 'N' SNIFF SLEEVE + CLEAR VINYL - LIMITED EDITION
Depart down a sensory flume, with the debut album from CHILDCARE.
Featuring a nostril hugging, lavender flavoured scratch 'n' sniff sleeve, which contains a deliciously pure, beautiful clear vinyl.
limited edition - shipped to arrive on release day
'Wabi-Sabi' tracklist:
Inhale

Omega Grey

Man Down (King Kong Shake)

Champagne Brain

Bamboo

Sugarcane

It's Terribly Overdone

Big Man

Getting Over You (Wabi-Sabi Edit)

Exhale

Magazines

My Psychotherapist Says

Cooking in Each Other's Juices
---
Release date: 31 May 2019
Label: get well soon
Producer: Mr BJ Jackson
Artwork photography: Flore Diamant
This bundle also includes: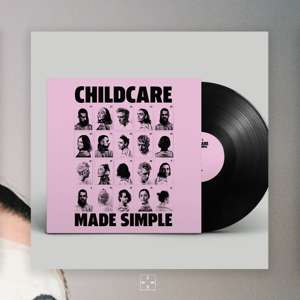 Made Simple EP - Vinyl
Hand numbered, limited edition run of the debut CHILDCARE EP 'Made Simple'.
Side A 1. Film Club 2. Dust
Side B 3. Omega Grey 4. Kiss?
last few remaining
This bundle also includes: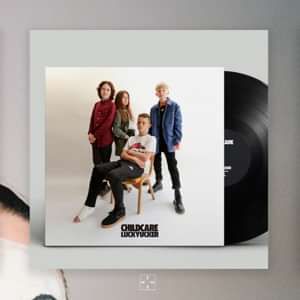 Luckyucker EP - Vinyl
The second CHILDCARE EP on delicious heavyweight wax
Hand numbered 12" vinyl of the 2nd CHILDCARE EP 'Luckyucker'.
Perfect for music lovers around the world.
TRACKLISTING
SIDE A 1. Put Down Your Pen 2. Big Man 3. Man Down
SIDE B 4. No Letting Go 5. Magazines